Come and discover this mythical oceanfront 5B Club with the most beautiful view of the west coast! Located on the famous beach of "La Chambre d'Amour," opposite the lighthouse of Biarritz, the Club 5B Belambra d'Anglet has been given a makeover with living spaces completely redecorated in an ethno-chic style. Open all year round, Anglet is the ideal starting point to discover the best of the French and Spanish Basque Country.
Poussin ​Club
4-35 months
on reservation
Leo Clubs
3-10 years
Junior & Teens
11-17 years

Swimming pool

On the water

Courses with sports coaches
/ Recently renovated accommodation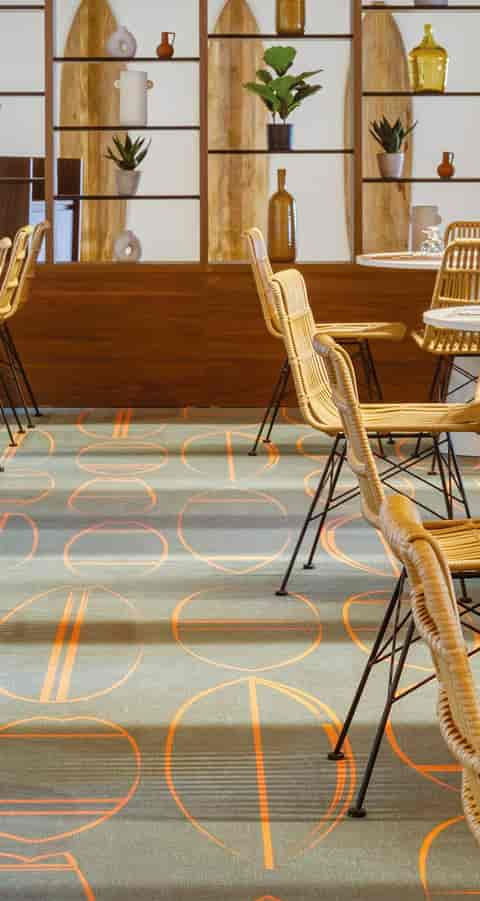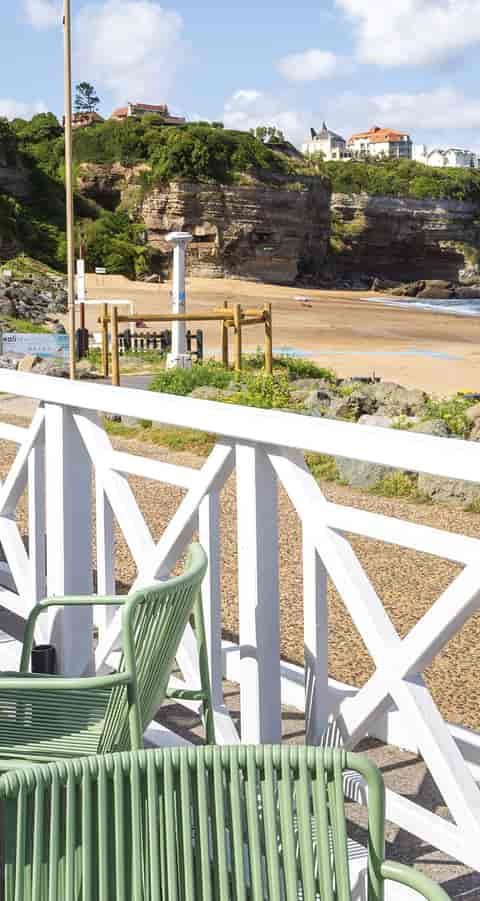 / Facing the ocean on the Chambre d'Amour beach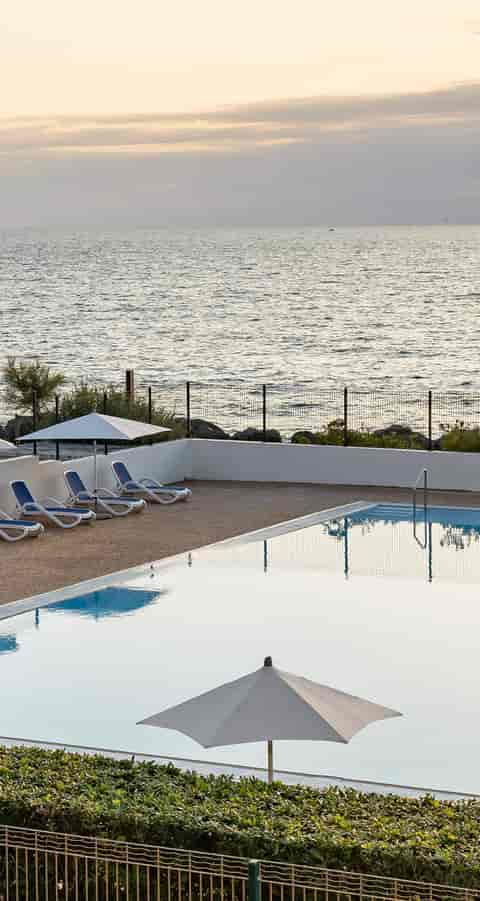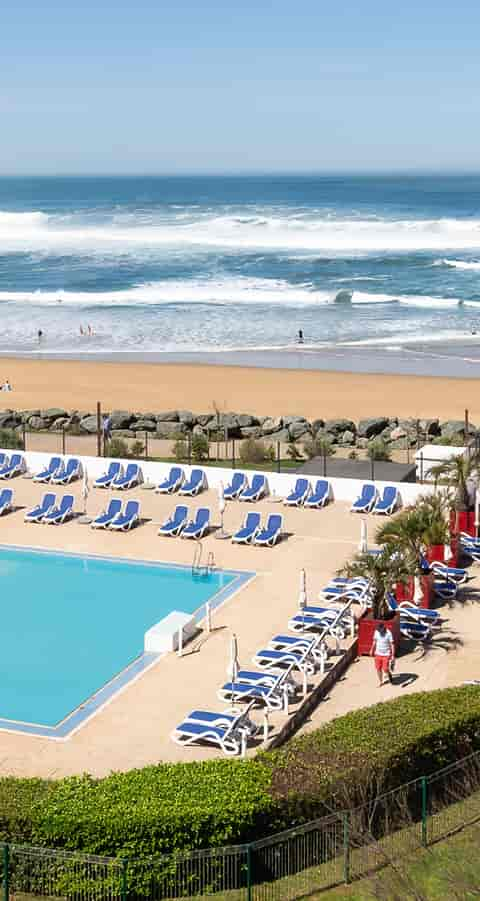 / With baby in complete serenity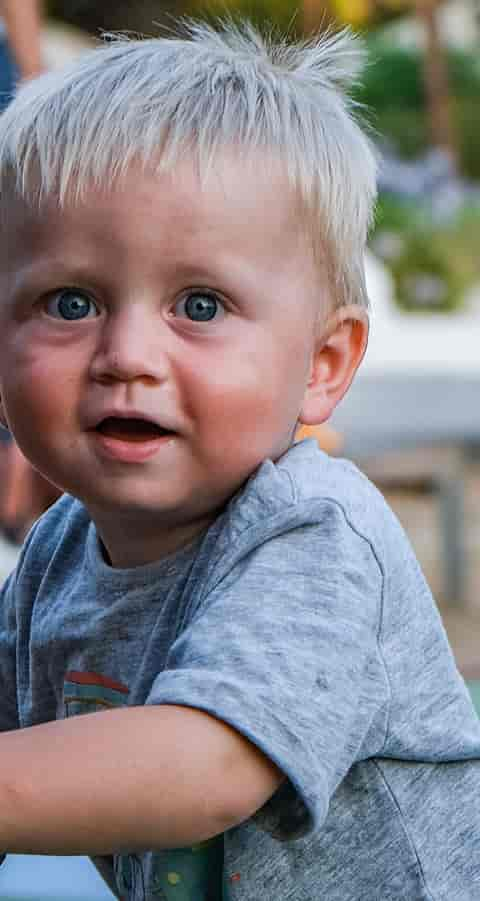 / Discover the Basque Country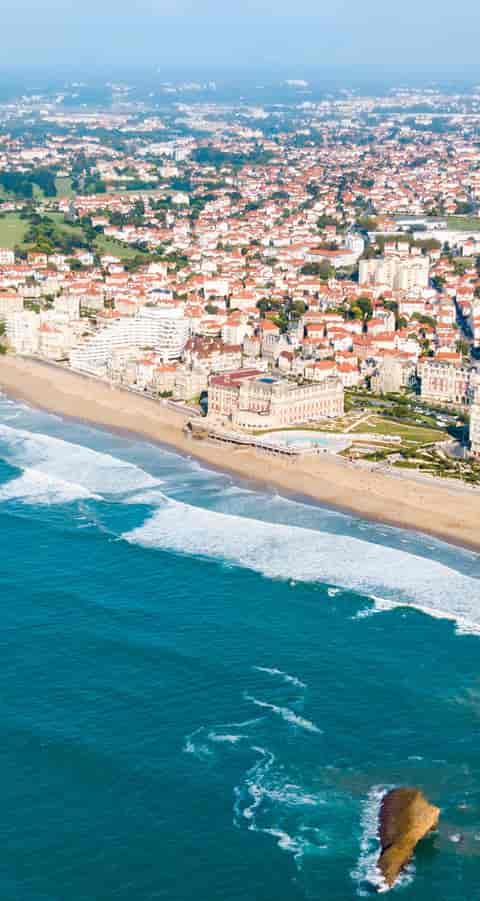 "Our ocean view room was renovated and perfect"
"The view from the bar terrace is amazing."
"The site is very unique in France! We go from club to ocean in 50 meters!"
"Dream location, 2 beautiful swimming pools with sea water."
"I was really able to rest thanks to the baby club. Theo was delighted every day to find his friends."
"The area is beautiful and there is always something to do or discover."
Live the Belambra experience in Anglet
Discover our selection of sports activities for all, our festive entertainment programme and our suggestions for discovering the region!
Learn more about our sports activities
All for kids!
Our teams take care of toddlers from 4 months up to teenagers (from 08/04 to 06/05, from 01/07 to 02/09 and from 21/10 to 04/11/2023) with fun and varied activities at the clubs.
We've thought of everything to keep children... and parents!
Discover our kids' clubs
Our accommodation
Choose from 210 rooms for 2 to 6 people, with ocean or cliff views, at the Classic or Premium comfort level (not air-conditioned). Premium rooms have been recently renovated.
If you wish to have more information or to reserve an accommodation adapted to people with reduced mobility (PMR), we invite you to contact 01.46.10.13.14
Learn more about our accommodation
Cleaning

Middle and end of your stay

Bed linen

Beds made upon arrival

bathroom linen

Bed sheets and bath mats provided

Child care

Loan of bed, bath, bottle warmer and deckchair (baby under 12 months) in the accommodation, with pre-booking.
Premium

2 Rooms

|

Spectacular views

25 - 30m²
4 pers.
Spectacular views

See more

Classic

1 Room

|

Spectacular views

16 - 19m²
2 pers.
Spectacular views

See more

Classic

2 Rooms

|

Spectacular views

25 - 35m²
4 pers.
Spectacular views

See more

Classic

2 Rooms

|

Spectacular views

30 - 35m²
5 pers.
Spectacular views

See more

25 - 30m²
3 adults and 1 child
Ocean views

See more

30 - 35m²
5 pers.
Ocean views

See more

35 - 40m²
6 pers.
Ocean views

See more

16 - 19m²
2 pers.
Wifi

See more

Classic

1 Room

|

Sleeping area

|

PRM

25 - 30m²
3 pers.
Wifi

See more
They have been seduced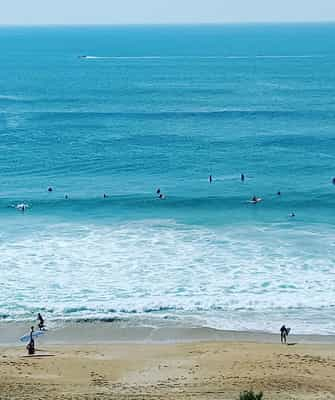 A treat!
"A plentiful and very high quality buffet! Watch your waistline ; )"
Heart fingers
"First time at Belambra: zero stress, total comfort, a change from everyday life!"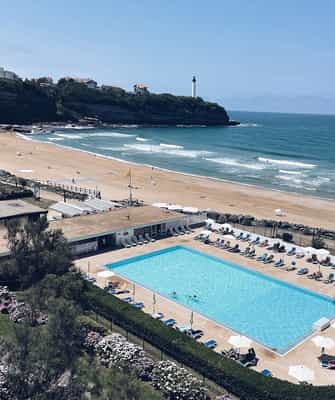 An incredible ocean view !
PRACTICAL INFO
TRANSFER
Come by plane
Biarritz Airport 6 km
Transfer from the airport to Anglet by taxi
Come by train
Bayonne station (TGV) 9 km away or Biarritz station (TGV) 4 km away
Connection by cab or Bayonne-Anglet by bus:
- Line 32 from Bayonne station (chambre d'amour stop) + 10 min walk
- Line 38 from Biarritz station ("Les vagues" stop) + 10 min walk
- Line 6 from the airport, change at Biarritz town hall: take line 38 to the "Les vagues" stop (+ 10 min on foot) - Ask the transport company for timetables on Sundays and public holidays www.Txiktxak.fr
Come by taxi
Taxi BAB: 05 59 63 17 17
ON ARRIVAL
Weeklong stays & short weekday breaks
Check-in : between 5 pm and 10 pm
Check-out : before 10 am
Short weekend breaks
Check-in : between 5 pm and 8 pm
Check-out : before 10 am
Outside the school holidays
Check-in : from 12 pm on Saturday (or public holiday),
Check-out : before 2 pm Sunday (or public holiday). Possibility to enjoy from Club facilities until 6 pm.
THE PLACE
Reception:
+33(0)5 59 31 31 31
Club Belambra "La Chambre d'Amour "
2 Promenade des Sources
64600 Anglet
ABOUT
Services on site :
• Free parking
• Luggage storage
• Laundromat (paid service)
• Electricity terminals (paying service)
• Ironing equipment available
• Loan of strollers
• 1 multisport field, 1 petanque field, ping-pong tables, Léoland playground
• Loan of board games, balls, petanque balls
• Pets are not allowed
• Site equipped with a defibrillator
Nearby services :
In a radius of 2km :
- Grocery
- Bakery
- Tobacconist's shop
- Car rental
- Bank and cash machine
- Post office
- Gas station
- Doctor's office

Bus service with regular stops near the club
Our club «La Chambre d'Amour» is getting a makeover: a modernized reception, a new restaurant redesigned with its outdoor terrace, a new bar on the patio with stunning views of the ocean, a new beach bar Bel'harra and 40 double rooms completely redesigned and renovated. Full of novelties for a mythical club with the most beautiful view of the west coast.
Anglet is the ideal starting point to visit this attractive and lively region, where surfing and golf are king. Without forgetting the art of living and gastronomy of the Basque Country, which are already sufficient reason to spend a pleasant stay among us.
Located near Biarritz and Bayonne, this seaside holiday village enjoys an ideal location to discover the charm of the region. With its panoramic view of the Atlantic, including the Biarritz lighthouse, its privileged location a few meters from the beach, its vast pool of sea water and its accommodations with ocean views (except «Essential» accommodation), the Club «La Chambre d'Amour» offers the ideal setting for a holiday in the sun in Anglet placed under the sign of serenity and relaxation.
This establishment offers up to 24 activities per day, enough to live a lively summer holiday. To keep fit during your stay, take advantage of fitness classes choreographed by the Mills™, take part in the «Athlé Santé» activities coached by the Fédération Française d'Athlétisme or spend your time during Aquaticâ Gym classes. Children will also enjoy their stay thanks to the clubs designed especially for them in the establishment. From 4 months to 17 years, they will be able to spend time, play games and have fun while being supervised by qualified animators.
Around the Club, do a lot of water activities and indulge in surfing, bodyboarding, scuba diving or treat yourself to a ride in a Polynesian pirogue. When it comes to leisure on land, 33 mountain bike routes, stroller tours with baby and even horseback rides will give you a great insight into the beauty of the Southwest during your summer holiday in Anglet. For more distant getaways, venture to Spain, especially Bilbao or San Antonio. You can also spend beautiful animated evenings with the projection of films every evening and shows. Book now your accommodation in our holiday village «La Chambre d'Amour» in Aquitaine.