A lush, green setting on the Atlantic coast
Set in the shade of 18 hectares of maritime pines, the 4B Club La Palmyre "Les Mathes" welcomes you to one of the sunniest seaside resorts on the Atlantic coast, between the island of Oléron and the Gironde. Ideal for families wishing to relax in the heart of nature with access to many points of interest near the club (zoo of Palmyre, Royan ...)
Leo Clubs
3-10 years
Junior & Teens
11-17 years

Swimming pool

Courses with sports coaches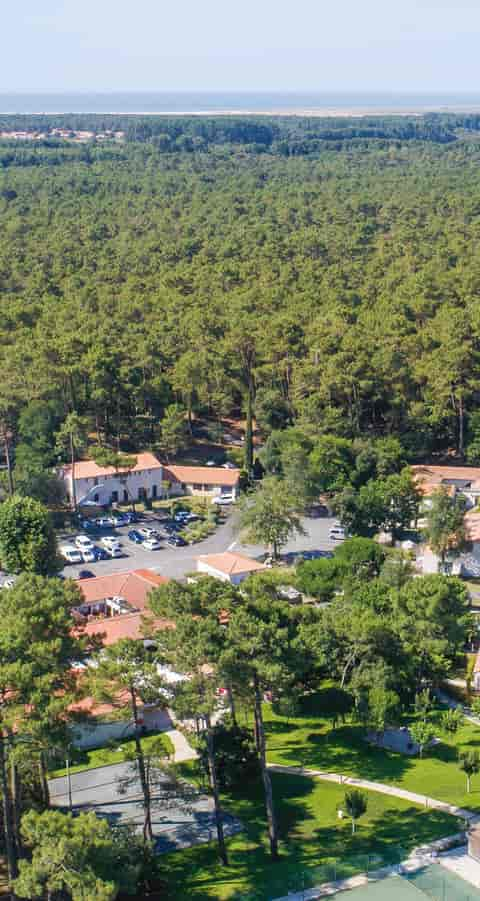 / A 100% secure pedestrian site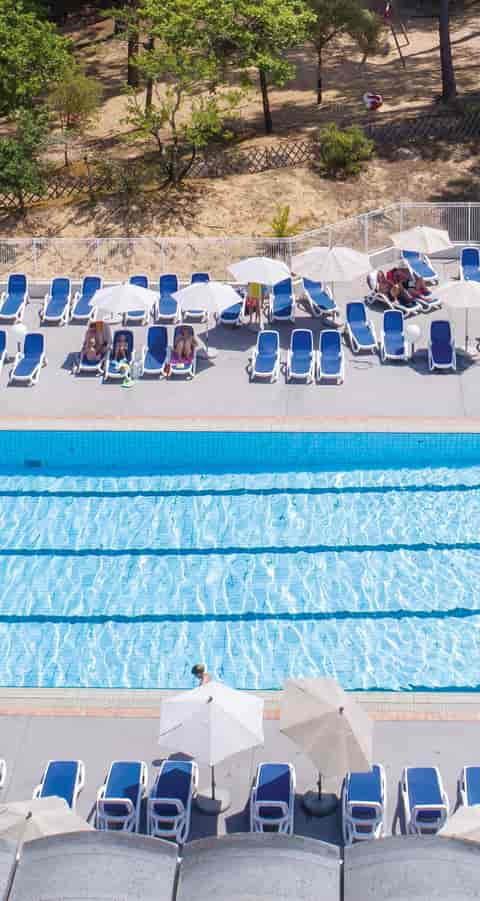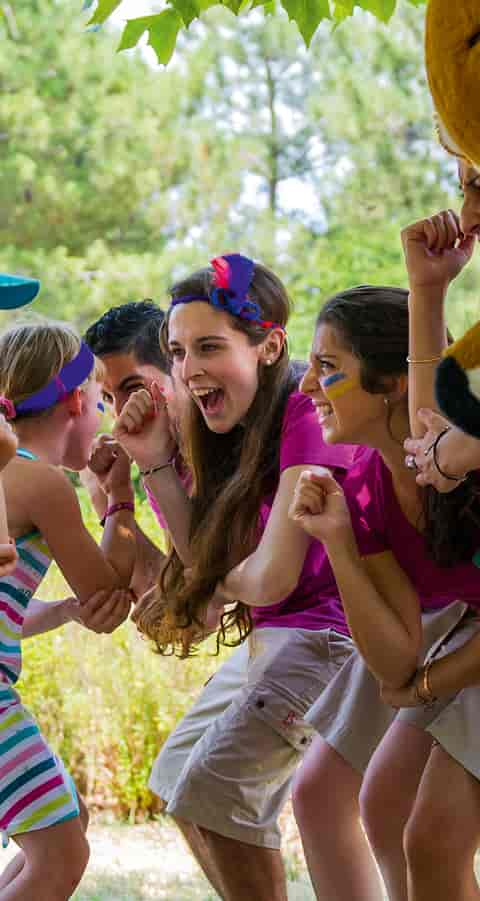 / Fully equipped kitchenette in the accommodation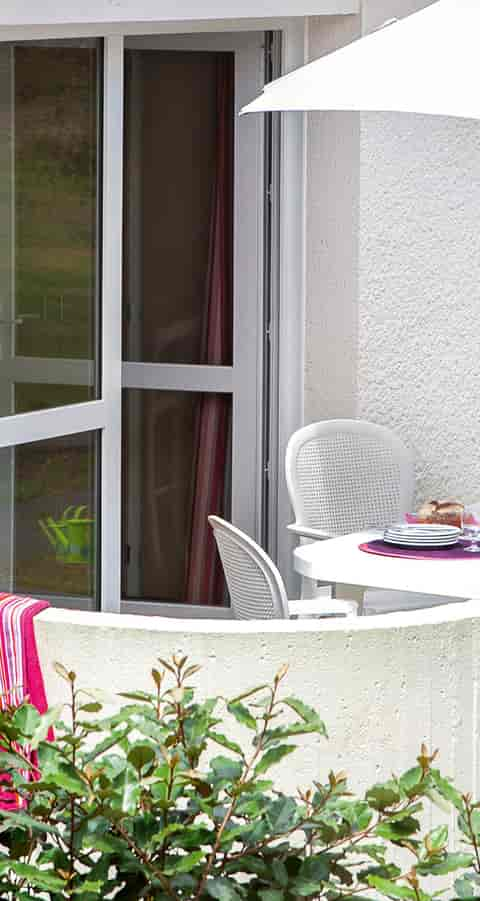 / Ideal starting point for exploring the region
"Very comfortable accommodation, a quiet spot in contact with nature."
"The site is entirely pedestrian and the car parks are accessible."
"Nice week with the family. Happy children, happy parents!"
"Very functional accommodation, fully equipped kitchen."
"Definitely a region to discover for its nature and its preserved sites."
Live the Belambra experience in La Palmyre
Discover our selection of sports activities for all, our festive entertainment programme and our suggestions for discovering the region!
Learn more about our sports activities
All for kids!
Our teams take care of the little ones through to teenagers (from 15/04 to 06/05, from 01/07 to 02/09, and from 21/10 to 04/11/2023) with fun and varied activities at the clubs.
We've thought of everything to keep children... and parents!
Discover our kids' clubs
Our accommodation
Choose from 163 accommodations for 2 to 6 people.
For more information or to book accommodation suitable for people with reduced mobility (PRM), please call 01.46.10.13.14.

Included in the half-board/full-board package: beds made up on check-in, bathroom linen supplied, check-out cleaning and mid-week refreshment.
For rentals: bed linen provided, and for Premium accommodation, beds are made and towels are provided.
Learn more about our accommodation
Premium

1-Bedroom Duplex Apartment

|

Terrace

|

Garden

|

Cyprès

42 - 50m²
4 persons
Wifi

See more

Premium

1-Bedroom Duplex Apartment

|

Terrace

|

Garden

|

Cyprès

42 - 50m²
4 persons
Kitchenette

See more

Premium

2-Bedroom Duplex Apartment

|

Terrace

|

Garden

|

Cyprès

45 - 50m²
6 persons
Parking

See more

Premium

2-Bedroom Duplex Apartment

|

Terrace

|

Garden

|

Cyprès

45 - 50m²
6 persons
Kitchenette

See more

Premium

2-Bedroom Apartment

|

Terrace

|

Garden

|

Cyprès

45 - 50m²
6 persons
Kitchenette

See more

Classic

Studio

|

Terrace

|

Cyprès

20 - 25m²
2 persons
Kitchenette

See more

Classic

Studio

|

Terrace

|

Cyprès

20 - 25m²
2 persons
Kitchenette

See more

Classic

1-Bedroom Duplex Apartment

|

Terrace

|

Cyprès

40 - 45m²
4 persons

See more

Classic

1-Bedroom Duplex Apartment

|

Terrace

|

Cyprès

40 - 45m²
4 persons
Kitchenette

See more

Classic

1-Bedroom Apartment

|

Terrace

|

Cyprès

42 - 47m²
4 persons
Kitchenette

See more

Classic

1-Bedroom Apartment

|

Terrace

|

Cyprès

42 - 47m²
4 persons
Kitchenette

See more

Classic

2-Bedroom Duplex Apartment

|

Terrace

|

Cyprès

45 - 50m²
6 persons
Kitchenette

See more

Classic

2-Bedroom Duplex Apartment

|

Terrace

|

Cyprès

45 - 50m²
6 persons
Kitchenette

See more

Classic

3-Bedroom Duplex Apartment

|

Terrace

|

Cyprès

60 - 70m²
8 persons
Kitchenette

See more

Classic

3-Bedroom Duplex Apartment

|

Terrace

|

Cyprès

60 - 70m²
8 persons
Kitchenette

See more

Essential

Apartment 2 Bedrooms

|

Terrace

|

Acacias

20-25 m²
3 persons
Kitchenette

See more

Essential

2-Bedroom Apartment

|

Terrace

|

Acacias

20 - 25m²
3 persons
Kitchenette

See more

Essential

2-bedroom apartment

|

Terrace

|

Acacias

40-45 m²
4 to 5 persons
Kitchenette

See more

Essential

2-Bedroom Apartment

|

Terrace

|

Acacias

40 - 45m²
4 to 5 persons
Kitchenette

See more

Essential

2-Bedroom Duplex Apartment

|

Terrace

|

Acacias

40 - 45m²
4 to 6 persons
Kitchenette

See more

Essential

2-Bedroom Duplex Apartment

|

Terrace

|

Acacias

40 - 45m²
4 to 6 persons
Kitchenette

See more

Essential

2-Bedroom Apartment

|

Terrace

|

PRM

|

Acacias

40 - 45m²
5 persons
Kitchenette

See more

Essential

2-bedroom apartment

|

Terrace

|

PMR

|

Acacias

40-45 m²
5 persons
Kitchenette

See more

Essential

2-bedroom apartment

|

Terrace

|

Acacias

40-45 m²
6 persons
Kitchenette

See more

Essential

2-Bedroom Apartment

|

Terrace

|

Acacias

40 - 45m²
6 persons
Kitchenette

See more

Essential

3-bedroom apartment

|

Terrace

|

Acacias

55-60 m²
8 persons
Kitchenette

See more

Essential

3-Bedroom Apartment

|

Terrace

|

Acacias

55 - 60m²
8 persons
Kitchenette

See more

Essential

Non-renovated 2-bedroom chalet

|

Terrace

|

Les Pins

20- 25 m²
4 persons
Kitchenette

See more