Breton architecture in a lush, green park
Located in Southern Brittany, surrounded by a beautiful green park, the 3B Club "Les portes de l'océan" offers accommodation with typical Breton architecture, and a heated 385 m2 swimming pool with a lawn and a solarium.
An ideal destination for nature lovers, sport lovers, and families who want to recharge their batteries in the fresh air of Brittany. Numerous sports activities are available on the beach nearby, unless you prefer to discover Groix, Lorient or the ponds of Loc'h.
Poussin ​Club
4-35 months
on reservation
Leo Clubs
3-10 years
Junior & Teens
11-17 years

Swimming pool

On the water
/ Facing the ocean and the isle of Groix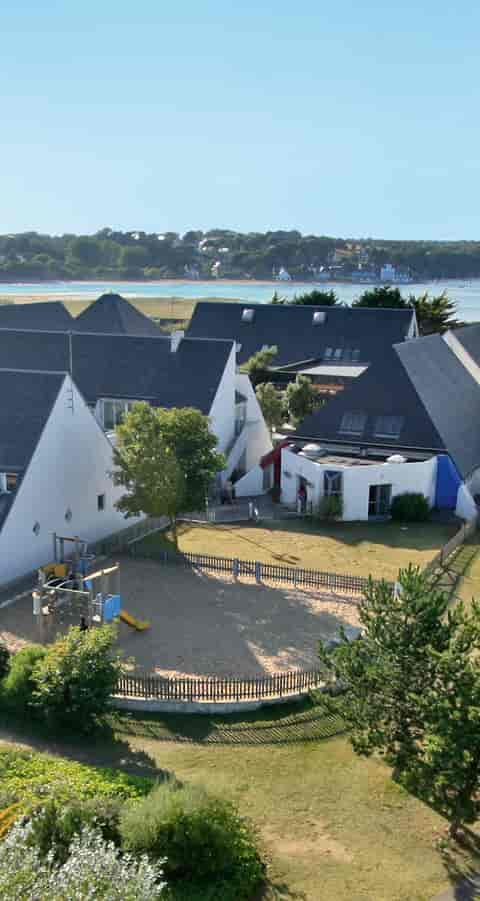 / Ideal for young children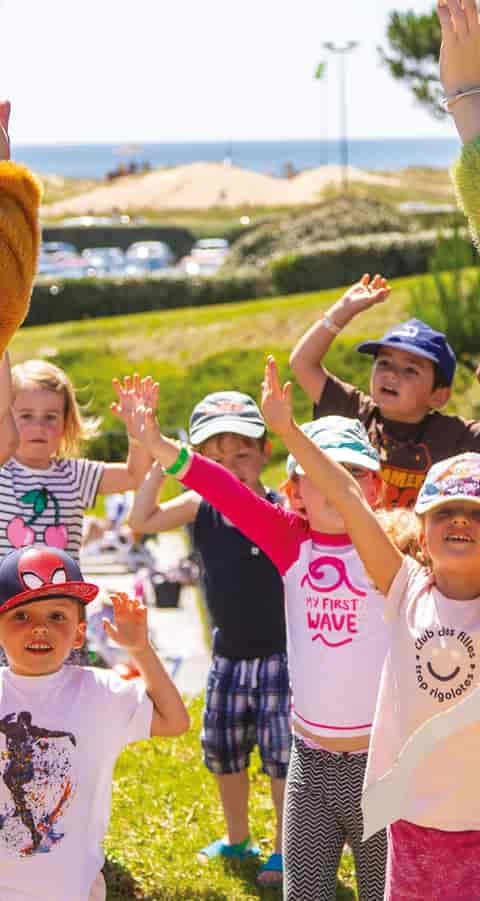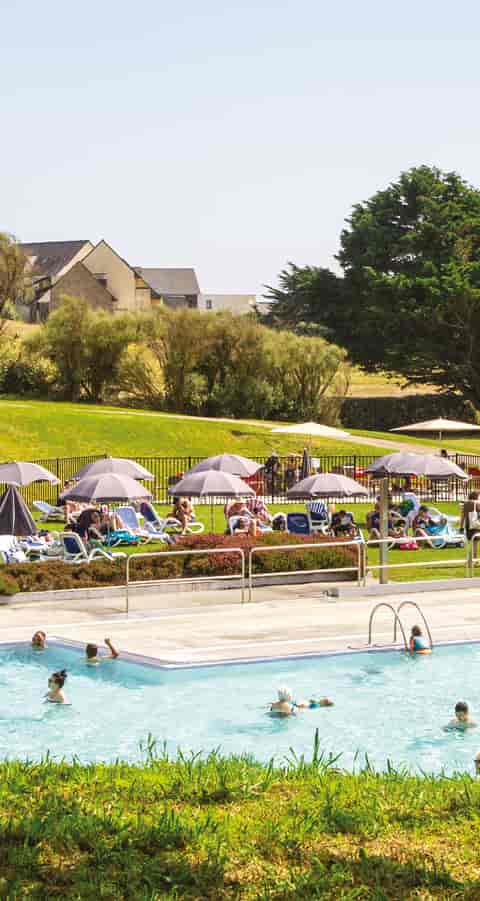 / Nearby watersports centre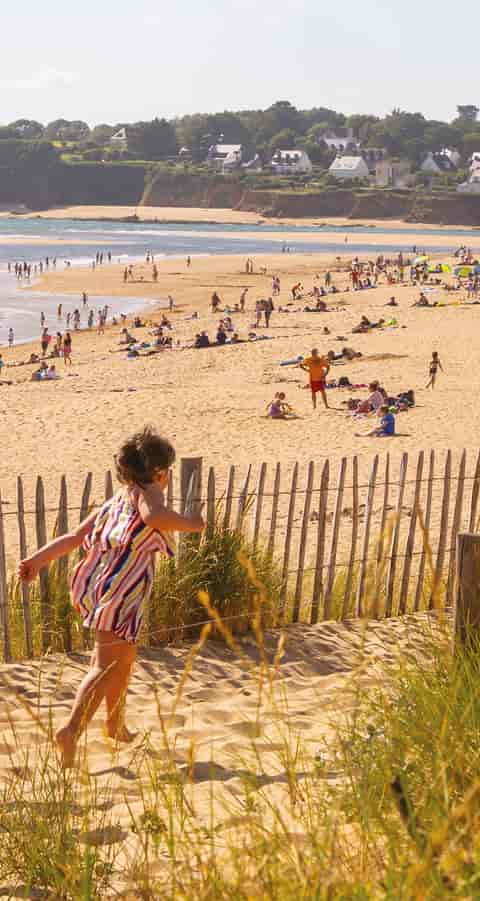 / More than 110 km of trails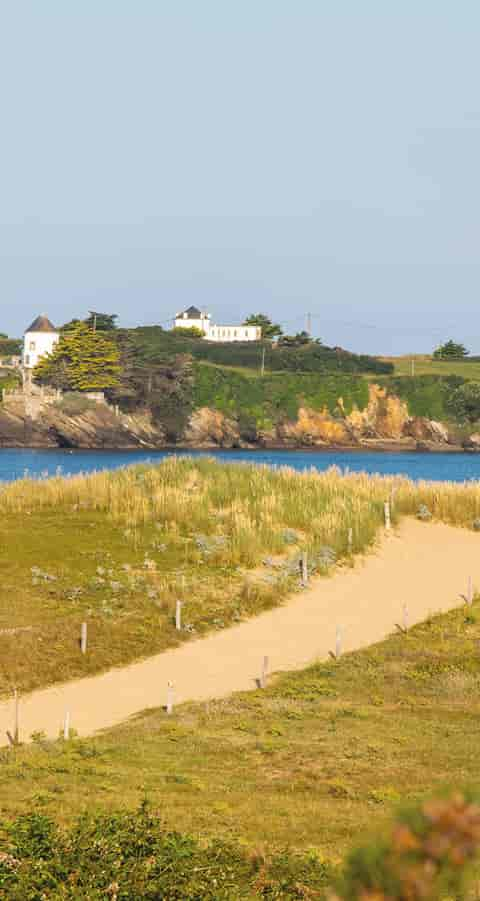 / Numerous cultural sites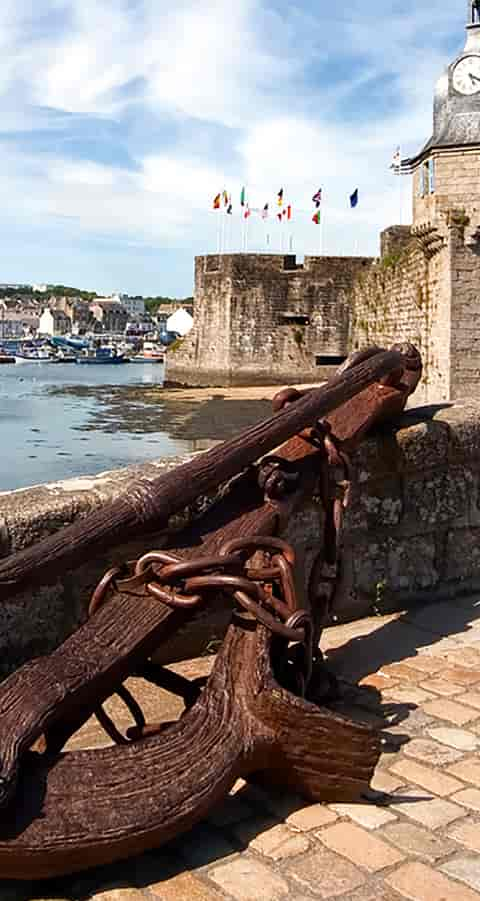 "Very pleasant site offering a magnificent view of the ocean—a real plus!"
"A big thank you to the whole baby club team on behalf of our 10-month old daughter"
"The reception staff was friendly and attentive."
"In Guidel, on the water, there's plenty to do: paddle, jet-ski, canoe, etc."
"Very good variety of activities offered, the hikes were a highlight."
"I enjoyed exploring the region which offers many things to do and see."
Live the Belambra experience in Guidel-Plages
Discover our selection of sports activities for all, our festive entertainment programme and our suggestions for discovering the region!
Learn more about our activities
All for kids!
Our teams take care of toddlers from 4 months up to teenagers (from 08/04 to 06/05, and from 01/07 to 02/09/2023) with fun and varied activities at the clubs.
We've thought of everything to keep children... and parents!
Discover our kids' clubs
Our accommodation
Choose from 145 accommodations for 2 to 6 people, all of which offer Classic comfort.
For further information or to book accommodation suitable for people with reduced mobility (PRM), please call 01.46.10.13.14.
Learn more about our accommodation
Cleaning

End of your stay

Bed linen

Beds made upon arrival

Bathroom linen

Bed sheets and bath mats provided

Child care

Loan of bed, bath, bottle warmer and deckchair (baby under 12 months) in the accommodation, with pre-booking.
30 - 35m²
5 persons

See more

22 - 31m²
4 persons

See more

22 - 31m²
3 persons

See more

19 - 20m²
2 persons

See more

40 - 45m²
6 persons

See more

30 - 35m²
4 persons

See more

16 - 19m²
2 persons

See more
They have been seduced
THE ULTIMATE IN COMFORT
"Well-thought-out, practical and comfortable accommodation that respects the environment!"
Off the beaten track
"Great walk on the banks of the Laïta that we would not have discovered on our own."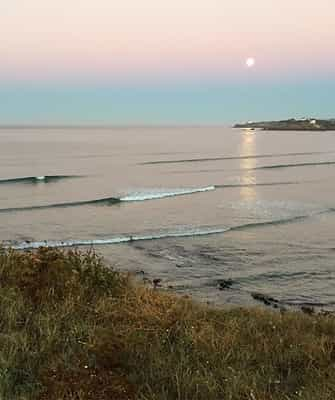 The setting is really nice with its large beaches
PRACTICAL INFO
TRANSFER
Come by train
Lorient train station (TGV) 17 km away
Lorient-Guidel Plages link (200m from Club Belambra)
Bus - Line 10 (CTRL :+33 (0)2 97 21 28 29. Online timetable
Come by cab
Cab Guidelois +33 (0)2 97 65 98 30
Cab GM +33 (0)6 80 03 46 99
Cab Hoarau +33 (0)2 97 62 02 00
Cab Neptune +33 (0)6 87 76 06 26
ON ARRIVAL
For week stays & short week stays (4 nights maximum)
Check-in: between 5pm and 7pm (8pm Saturday)
Check-out: before 10am
For weekend short breaks (4 nights maximum)
(school vacations)
Check-in: between 5pm and 7pm (8pm Saturday)
Check-out: before 10 a.m.
(outside school vacations)
Check-in: between 3pm and 8pm on Saturdays and public holidays.
Check-out: before 12 noon. Enjoy the club until 6pm on Sundays and public holidays.
THE PLACE
Reception:
+33(0)2 97 05 97 51
Club Belambra "Les Portes de l'Océan"
Route Côtière
56520 Guidel Plages
ABOUT
Club services :
• Free parking
• Luggage storage
• Coin-operated laundry (chargeable)
• Ironing facilities available
• 1 multisport court, 1 petanque court
• Board games, balls and boules on loan
• No pets allowed
• Site equipped with defibrillator
Nearby services:
Within 5km :
- Grocery
- Bakery
- Tobacconist
- Bank and cash dispenser
- Post office
- Gas station
- Doctor

Within 12Km radius
- Car rental

Bus service with regular stops in front of the club
The Guidel club «Les Portes de l'Océan» is located in Southern Brittany near Loriend. In the heart of a large green park and close to the beach, it is really an ideal destination for nature lovers, sportsmen and families who want to recharge their batteries in the great Breton air. Whether you want to discover Groix, Lorient, the Loc'h ponds or if you prefer to stay at the club to enjoy the heated pool and our entertainment adapted to all ages, you will be sure to have a good time, in a rich and preserved nature.
Opt for a peaceful break in Southern Brittany by staying in the holiday village of Guidel Plage «Les Portes de l'Océan». Surrounded by a fully refurbished park, and featuring accommodation with Breton architecture, the Club offers a pleasant environment for a family holiday. You have the choice to stay in a room for 2, 3, 4, 5 or 6 people and enjoy the half-board or full-board formula. Enjoy your meals in the club restaurant with a pleasant terrace on sunny days. You will enjoy finding your home and your cozy bed after an active day for a relaxing night. Take full advantage of this trip to relax and rejuvenate. We welcome you in the best conditions and put at your disposal everything necessary so that you do not have to worry about anything.
The establishment offers many facilities and a multitude of activities. Between the vast pool of 385 m² and its special lawn lazing, its multiple sports fields (petanque, volleyball, beach volleyball, etc.), fitness classes provided in the summer, entertainment in the evening or at the bar or even friendly sports and poker tournaments, all members of the family will have plenty to do during their summer holidays in Guidel-Plage. If you leave with your baby, know that toddlers are welcomed for 4 to 35 months in the Poussins clubs. Children's specialists take care of them in a safe environment and set up adapted awakening activities.
The surroundings of the club also allow you to indulge in water activities, tennis, golf and relaxation breaks in a spa centre. Your stay by the sea in your club in Guidel-Plage can also be punctuated by excursions in the region. Discover the natural, historical and cultural heritage of Brittany by visiting the Finistère and its great capes, the Cité de la Voile Éric Tabarly in Lorient, Concarneau and its closed city or taking part in major events organized each year such as the Interceltic Festival of Lorient or the Polignac Festival of Guidel.