The fresh air of La Vendée
Nestled between ocean, dunes and forests, in one of the sunniest resorts on the Atlantic Coast, our 3B Club "Les Grands Espaces" offers many opportunities to recharge your batteries in the fresh air: hiking trails, cycling, 18-hole golf, and a fine sandy beach with direct access, ideal for children.
Leo Clubs
3-10 years
Junior & Teens
11-17 years

Swimming pool

On the water
/ 100% pedestrian club, ideal for families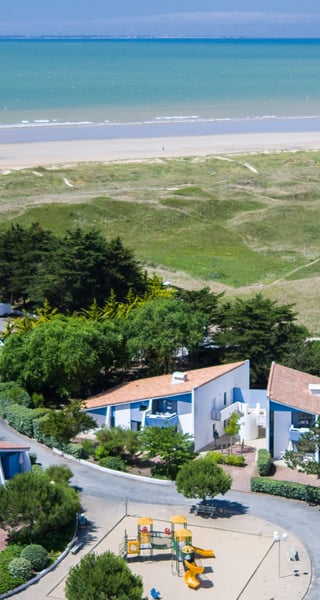 / Fine sandy beach nearby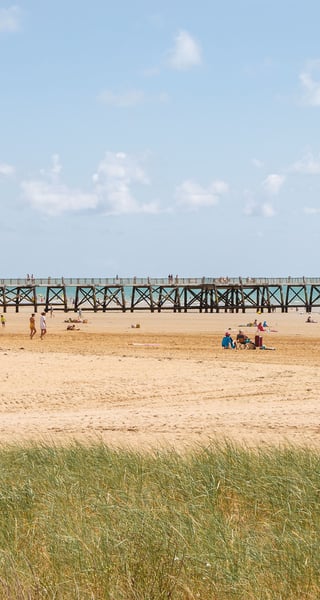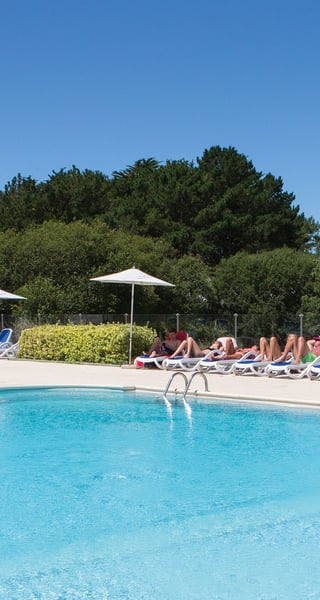 / Near Noirmoutier and the Ile d'Yeu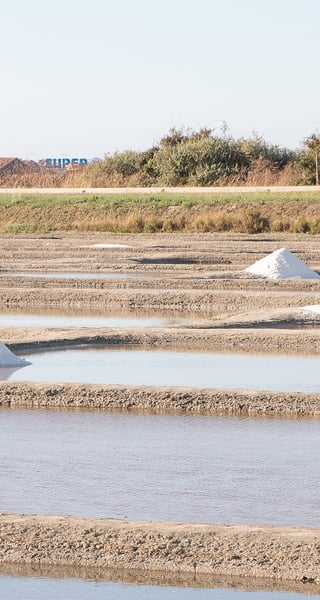 "Carts were provided to carry luggage since no cars are allowed."
"Great sunsets over the sea! Large fine sandy beach."
"We ate all three meals on the terrace outside thanks to the sunshine."
"At the beginning of July, the heated pool saved our holiday!"
"The area is full of places to visit."
Live the Belambra experience in Saint-Jean-de-Mont
Discover our selection of activities for all, our festive entertainment programme and our suggestions for discovering the region!
All for kids!
All for kids! Our staff take care of children from toddlers to teens with fun and varied activities at the clubs and 1-2 evenings per week for one-on-one time. Kids, like their parents, won't want to go back!
Our accommodation
Choose from accommodation for 2 to 5 people, at the Classic or Essential comfort level.
Cleaning

Towels provided + beds made on arrival, departure cleaning

Stay 2 weeks and +

Bed sheets renewed every intermediate weekend

Short stays (4 nights max)

bed sheets renewed every intermediate weekend

Child care

Comfort and safety for your child
20 - 25m²
Kitchenette

See more

Classic

2-bedrooms accommodation

|

Terrace

|

Ground floor

35 - 40m²
3 adults and 2 children
Kitchenette

See more

Classic

2-Bedroom Accommodation

|

Balcony

|

Floor Dune

35 - 40m²
3 adults and 2 children
Balcony

See more

Classic

2-Bedroom Accommodation

|

Balcony

|

Floor

35 - 40m²
3 adults and 2 children
Balcony

See more

Essential

Studio

|

Spectacular view

|

Balcony

|

Tower

16 - 19m²
2 people
Balcony

See more

Essential

Studio

|

Spectacular view

|

Balcony

16 - 19m²
2 people
Spectacular panoramic sea view

See more

Essential

1-bedroom accommodation duplex

|

Spectacular view

|

Balcony

|

Tower

20 - 25m²
3 people
Balcony

See more

Essential

1-bedroom accommodation duplex

|

Spectacular view

|

Balcony

20 - 25m²
3 people
Spectacular panoramic sea view

See more

Essential

1-bedroom accommodation

|

Spectacular view

|

Balcony

|

Tower

30 - 35m²
4 people
Balcony

See more

Essential

1-bedroom accommodation

|

Spectacular view

|

Balcony

30 - 35m²
4 people
Balcony

See more

Essential

2-Bedrooms Accommodation

|

Spectacular view

|

Balcony

|

Tower

30 - 35m²
5 people
Balcony

See more

Essential

2-Bedroom Accommodation

|

Spectacular view

|

Balcony

30 - 35m²
5 people
Spectacular panoramic sea view

See more

Essential

1-bedroom accommodation

|

Terrace

25 - 30m²
4 people

See more

Essential

1-bedroom accommodation

|

Terrace

25 - 30m²
4 people
Kitchenette

See more

20 - 25m²
Kitchenette

See more

Essential

1-bedroom accommodation

|

Sleeping area

|

Terrace

30 - 35m²
5 people

See more

30 - 35m²
Kitchenette

See more

Essential

1-bedroom accommodation duplex

|

Sleeping area

|

Terrace

35 - 40m²
5 people

See more

Essential

1-bedroom accommodation

|

Sleeping area

|

Terrace

35 - 40m²
5 people
Kitchenette

See more

20 - 25m²
Balcony

See more

20 - 25m²
Balcony
Kitchenette

See more

25 - 30m²
Balcony

See more

25 - 30m²
Balcony
Kitchenette

See more

20 - 25m²
Balcony
Kitchenette

See more

20 - 25m²
Balcony

See more

25 - 30m²
Park
Kitchenette

See more

20 - 30m²
3 people
Kitchenette

See more