Destination Omaha Beach in Normandy
Located on a classified and protected natural heritage site, facing the famous D-Day landing beach, the 3B Club "Omaha Beach" offers pavilions with terraces, an air-conditioned restaurant and a bar with panoramic ocean views. Try your hand at land sailing, paddleboard and catamaran at the watersports centre right next to the club.
Leo Clubs
3-10 years
Junior & Teens
11-17 years

On the water
/ Classified natural site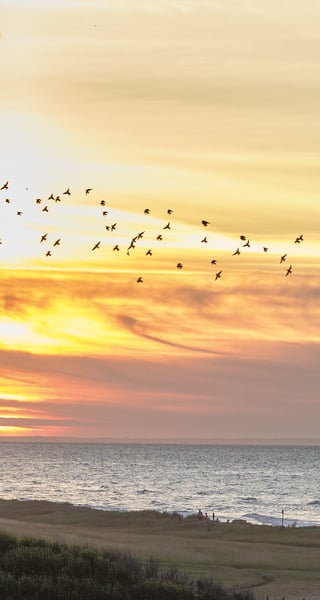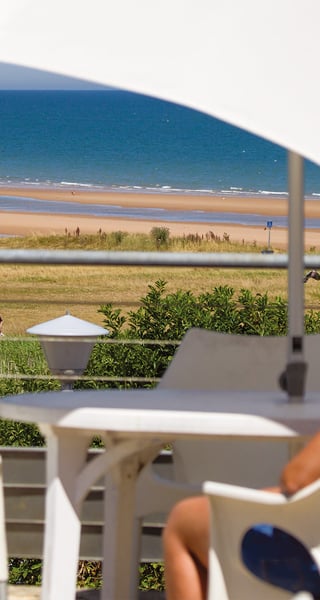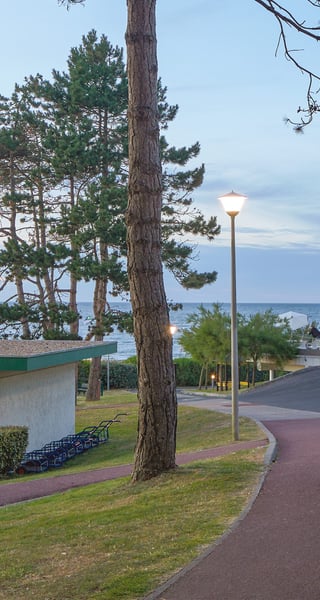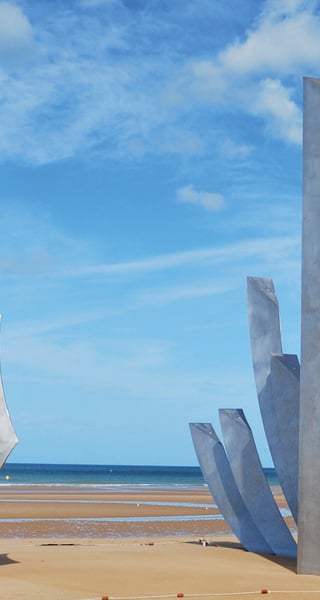 / Explore the Côte Fleurie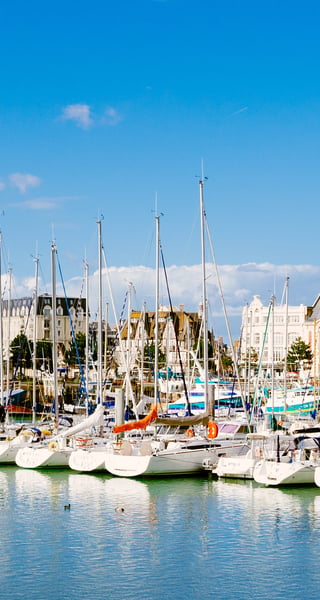 / Family-friendly atmosphere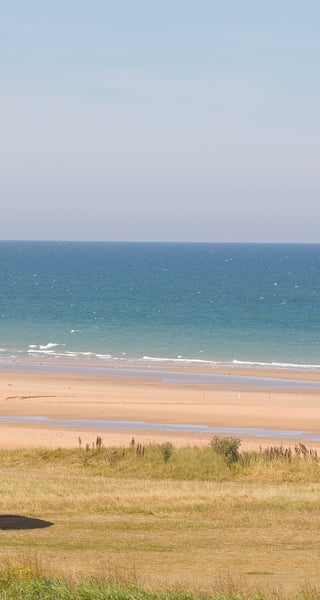 "Prime location on Omaha beach."
"Extremely well located: every day was like a postcard!"
"The site is very beautiful and the beach is directly accessible."
"Excellent location to discover the history of the D-Day landing."
"A very pleasant stay thanks to visits to museums and walks on the beach."
"We were warmly welcomed by the whole staff."
Live the Belambra experience in Colleville-sur-Mer
Discover our selection of sports activities for all, our festive entertainment programme and our suggestions for discovering the region!
All for kids!
All for kids! Our staff take care of children from toddlers to teens with fun and varied activities at the clubs and one evening per week for one-on-one time. Kids, like their parents, won't want to go back!
Our accommodation
Choose from accommodation for 2 to 6 people, at the Essential comfort level.
Bed sheets included

Short stays (4 nights max)

bed sheets renewed every intermediate weekend

Child care

Comfort and safety for your child
Essential

1-Bedroom Apartment

|

Balcony

|

Upper floor

25 - 30m²
4 pers
Balcony

See more

Essential

1-Bedroom Apartment

|

Terrace

25 - 30m²
5 pers
Kitchenette

See more

Essential

1-Bedroom Bungalow

|

Terrace

25 - 30m²
4 pers
Kitchenette

See more

Essential

3-Bedroom Bungalow

|

Terrace

30 - 35m²
7 pers
Kitchenette

See more

Essential

2-Bedroom Bungalow

|

View

|

Terrace

25 - 30m²
5 pers
Sea view

See more

Essential

2-Bedroom Bungalow

|

Terrace

25 - 30m²
5 pers
Kitchenette

See more

20 - 25m²
2 pers
Kitchenette

See more

Essential

2-Bedroom Bungalow

|

View

|

Terrace

25 - 30m²
6 pers
Sea view

See more

Essential

2-Bedroom Bungalow

|

Terrace

25 - 30m²
6 pers
Kitchenette

See more
They have been seduced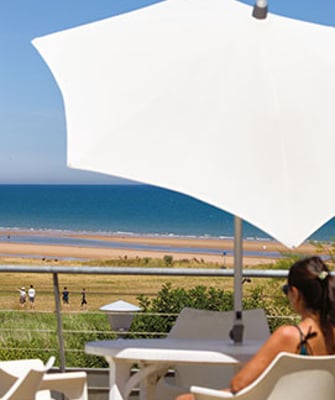 An endearing team
"The activity leaders are top-notch, caring and dynamic."
A real holiday!
"Very satisfied with the welcome and the childcare. Not to mention the show!"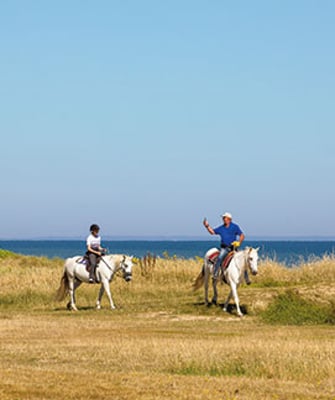 Excellent meals. Well done!
PRACTICAL INFO
Come by train
Bayeux station 18 km
By bus: July and August (except Sunday) or taxi
Come by taxi
Taxi Bayeux +33 (0)2 31 92 04 10
Weeklong stays & short weekday breaks
Check-in : between 5 pm and 7 pm (8 pm on Saturday)
Check-out : before 10 am
Short weekend breaks
Check-in : between 5 pm and 7 pm
Check-out : before 10 am
Outside the school holidays
Check-in : from 12 pm on Saturday (or public holiday),
Check-out : before 2 pm Sunday (or public holiday). Possibility to enjoy from Club facilities until 6 pm
Reception:
+33(0)2 31 22 41 81
Club Belambra "Omaha Beach"
Le Cavey
14710 Colleville-sur-Mer
ABOUT
On site
• Air-conditioned restaurant with a panoramic view of Omaha Beach
• Bar with a panoramic view of Omaha Beach
• 1 sports ground
• Leoland children's playground

• Table tennis tables (bats and balls on sale at reception)
• Table football, pool table (extra charge)
• Watersports centre on the Club's beach (equipment hire to be booked on-site via the service provider)
• Left luggage at reception (no supervision)
• Laundrette (extra charge): Washing machine + tumble dryer
• Ironing board and iron available at the laundrette
• Newspapers: 1 regional daily newspaper available
• Loan of board games and cards (e.g.: Scrabble, Trivial Pursuit, etc.)
• Loan of balls
• Pets not accepted
• Free car park at the club
• Site equipped with defibrillator
• WIFI area at reception
Nearby
• Grocery store 10 km
• Bakery 10 km or delivery by the baker every morning
• Newspapers to read at the club
• Tobacconist 10 km

• Regular coach service (green buses): 50 m
• Bank and ATM 10 km
• Cinema 18 km
• Hairdresser 10 km
• Post office 10 km
• Car hire 18 km
• Petrol station 8 km
• Doctor 10 km
Tourist guide
• The historic and moving sites of D-Day, the Colleville-sur-Mer American Cemetery Museum, Caen and its memorial, remains of Arromanches...
• Bayeux, Mont-Saint-Michel, Cherbourg and the Cité de la Mer
• La côte fleurie, Honfleur, Deauville, Trouville...
• Local cuisine: seafood, cider, cheese...
Tourist office of Colleville-sur-Mer
Our holiday village of Colleville-sur-Mer is located in a protected natural area close to the famous Normandy landing beach, Omaha Beach. This Club has everything you need for a pleasant stay with family or friends: pavilions with terrace, air-conditioned restaurant and bar with panoramic sea views that invite you to relax. Located by the ocean, our Club will allow you to introduce you to various water sports during your summer holidays: yachting, paddle and catamaran.
Enjoy a unique site full of history for your family holiday in Colleville-sur-Mer and stay at our establishment on the famous beach of the Landing «Omaha Beach». Rich in emotions, this place is an integral part of the French historical heritage. Treat yourself to a summer stay in a small apartment with terrace in a prestigious site classified and protected by the Conservatoire du Littoral, 2h30 de Paris.
With your feet in the water, you will appreciate the green setting that surrounds the Club, classified as a 2-star tourist residence. You can enjoy its comfort, its air-conditioned restaurant with views and its nautical base located on the beach of the Club. With family or friends, the surroundings of this vacation rental in Colleville-sur-Mer offer a series of water activities, from the float to kitesurf, golf, while the Club reserves you games, sports tournaments and evenings reserved for dance or cinema, to make every day a pleasant memory.
The youngest children, aged 3 to 17, will also enjoy their summer holidays in Colleville-sur-Mer thanks to various activities involving their sporting or artistic talents, alone or in several. The most studious will appreciate the heritage of the region, such as the flowering coast, Mont-Saint-Michel or Honfleur, as well as its many historical sites linked to the 1944 D-Day. Your stay will be an opportunity to discover the terroir of this region strong in character: camembert, Caen fashionable tripe, scallops, Pre-salted lamb, etc. Book now your weekend at the sea or your summer holiday in our comfortable holiday residence and treat yourself to an invigorating break in Calvados, at the edge of the Channel.